7 Best Games Where It's You VS The Humans
Humanity is the bad guy in these games. Along the way, players will also have a lot of fun.
In video games, it can be fun to annoy or kill people, especially if that's what the character is supposed to do. A human with this goal might just be a bad guy, making players less likely to care about the cause. But if you play outside of the human race, this goal is almost a good one.
It's easier (and maybe more fun) to dole out justice from outside the human lines, whether it's because the character is an underdog in a human world or because humans are just primitive meat bags at the character's mercy. Also, it's fun to play as a great shark that snaps or an annoying goose that hides behind a bush and destroys the balance of human life in different but equally fun ways.
Maneater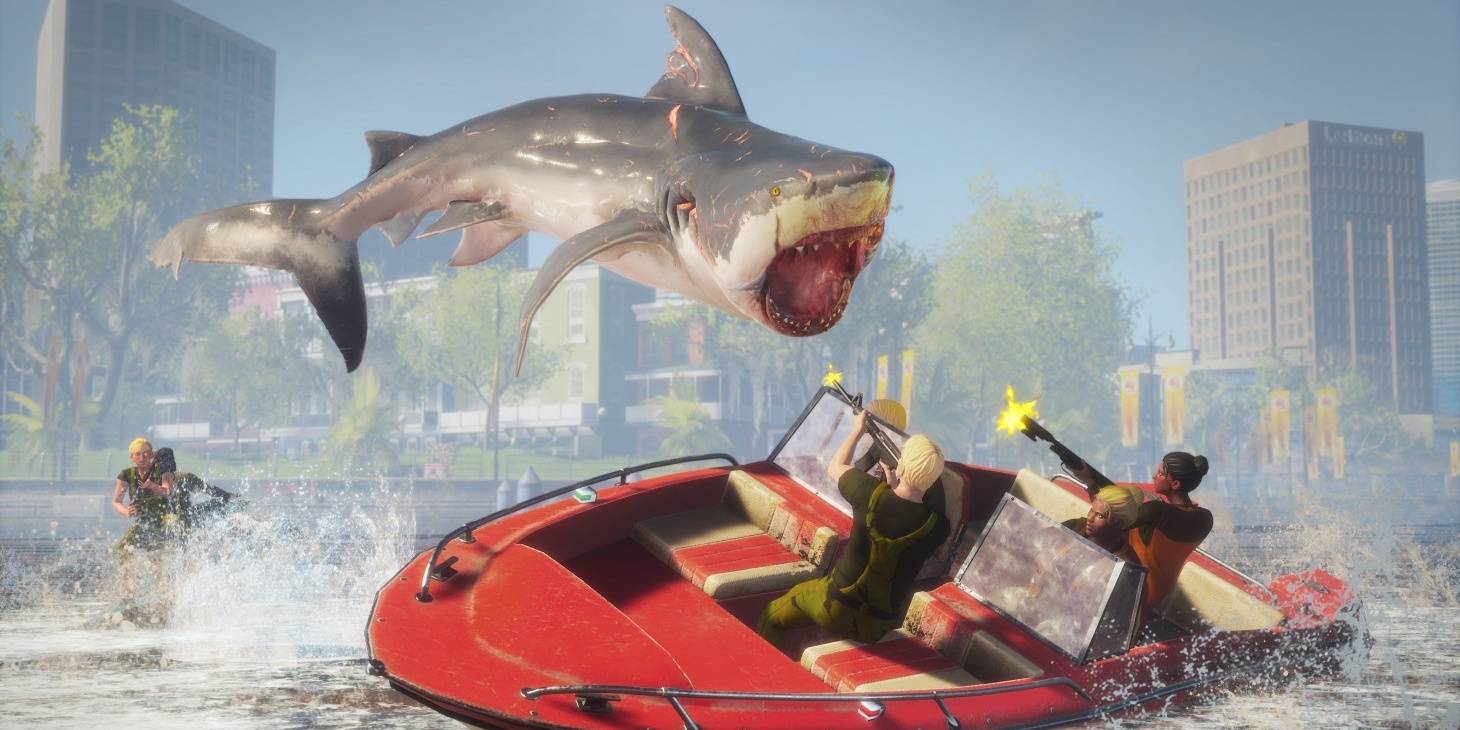 Have you ever thought about what it would be like to be the shark from Jaws and cause fear instead of being scared? Well, don't think any more. Maneater lets players take on the role of the cruel, cold-blooded king of the ocean. As a shark, they must eat other marine animals and, more importantly, people to stay alive and get stronger. People who hunt sharks and have bad beach parties too close to Sharko's territory are the bad guys.
It's a tongue-in-cheek game that pokes fun at the "horrible shark" trope and gives players the chance to switch roles in a way that's unique and incredibly violent. The graphics are fairly good, and the quest line goals, funny bosses, and evolution upgrades (like tiger skin and bioelectric teeth) keep the game from being boring.
Destroy All Humans!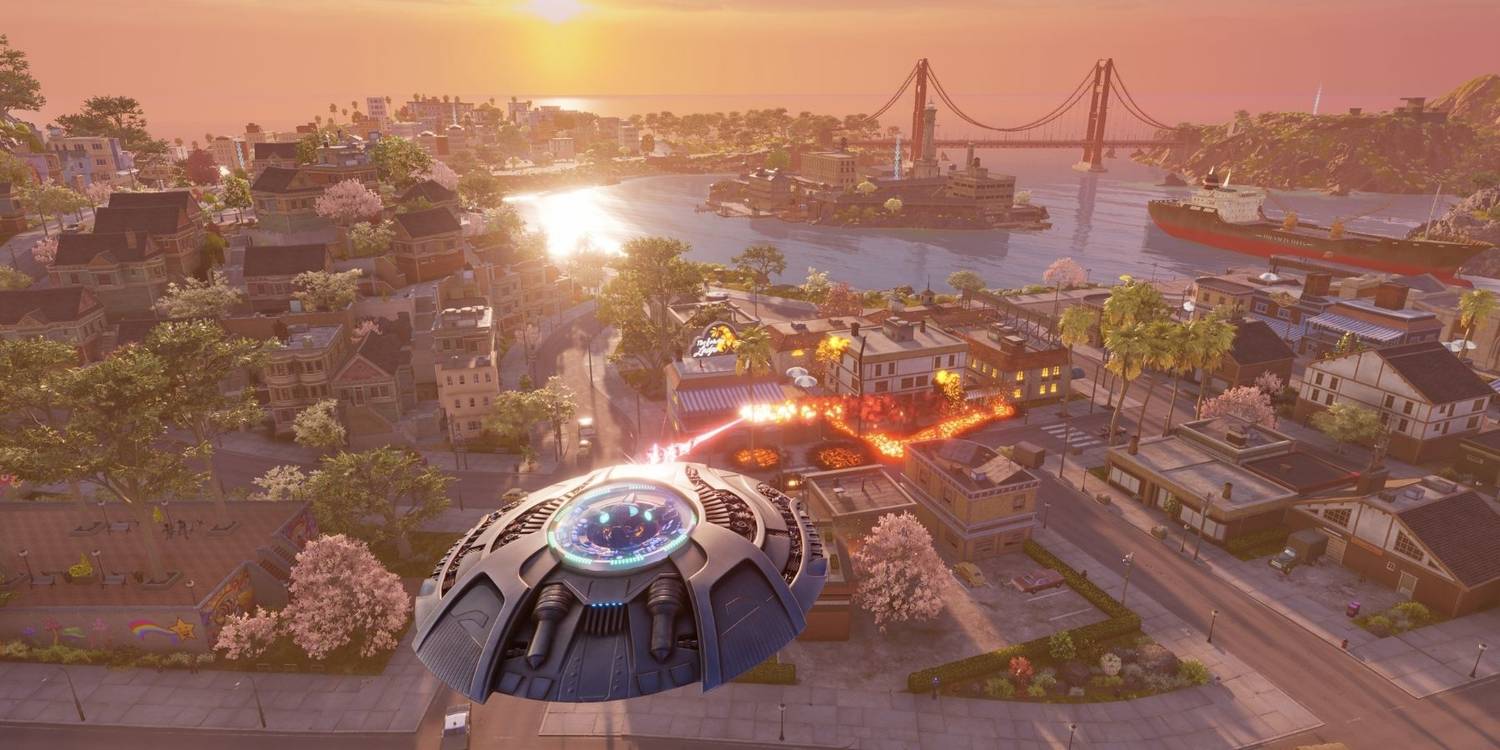 Players can do more damage in Destroy All Humans! than in most other games. Throwing cows, cars, people, and other things with a psychokinetic power and watching them fly like ragdolls into the air or across the ground before picking up their brainstems is a sinfully fun way to spend hours. Not to mention scaring the people of 1950s suburbia, who had no weapons, by destroying their homes with the flying saucer's death ray.
It's a game that doesn't need a complicated story or deep character development; it does exactly what it says on the box: it lets players kill humans. For those looking for a lighter hobby of destroying the human race, Destroy All Humans! is funny and simple to get into. The first game, which came out in 2005 and was a big hit, was followed by other games on different systems. In 2020, the game was remade with a more modern look.Destroy All Humans! 2: Reprobed was also redone in 2022. These games are now usable and just as fun as they were when they were first made.
Untitled Goose Game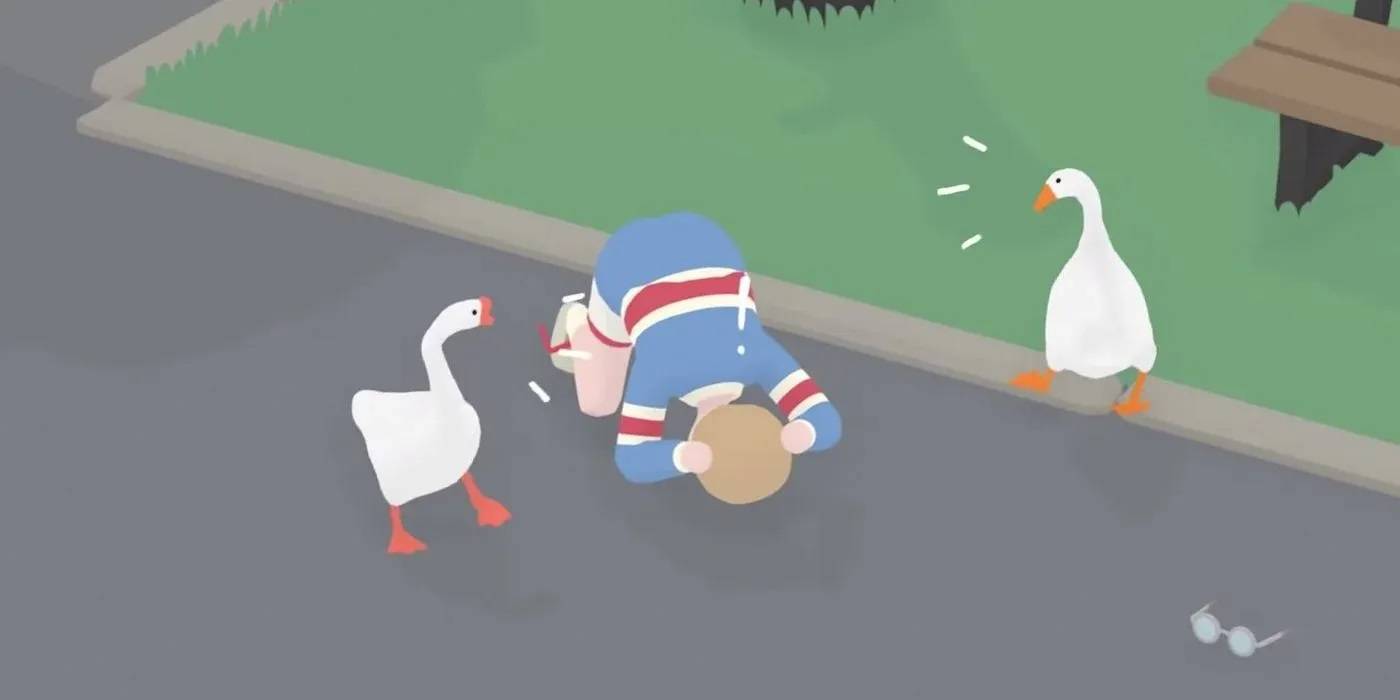 Animals that look like they won't hurt anyone seem to be the most fun non-human things to turn into when you want to mess with people's lives. It's just as fun, if not more fun, to mess with the daily human habits. Using these pets or livestock that should be taught to cause a lot of trouble gives some strange and satisfying sense of justice.
Players in Untitled Goose Game annoy human beings, who keep asking, "What's wrong with this goose?" The tasks in the game are basically a bunch of creative ways to scare the people in the town, like stealing their keys, crops, or other things, or just bothering their kids for no reason. The player can be happy at any time, but especially after finishing such tasks. By honking their heads off and flapping their wings with confidence. It's so much fun that it makes no sense.
Dead By Daylight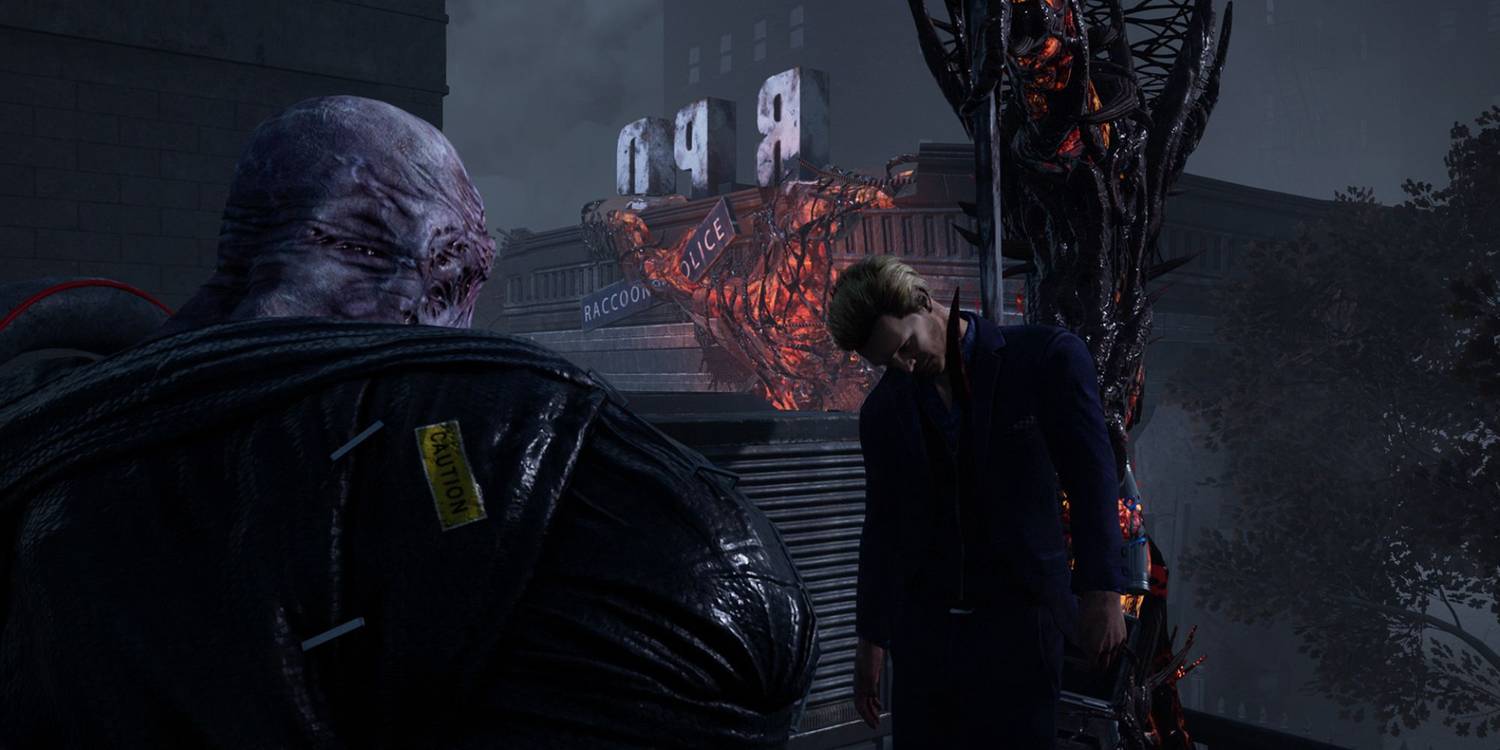 In Dead By Daylight, players can either play as humans who have managed to stay alive or as the killers who are after them. Not the group. As a killer, the player's job is to find the human survivors, beat them up, and kill them (or give them to a dark evil creature that eats everything) before they can escape. In this 4 vs. 1 setting, they work together to fix generators that power the exit. The killer works hard and alone to stop them.
There are a lot of killers to choose from. Some are well-known and famous, like Freddy Krueger or the girl from The Ring. Others are made just for the game. All of them are scary to run away from or, on the other hand, fun to play as. Even though some of these killers are technically human. Most of them are not, and none of them act very friendly as they round up their unlucky human guests.
Catlateral Damage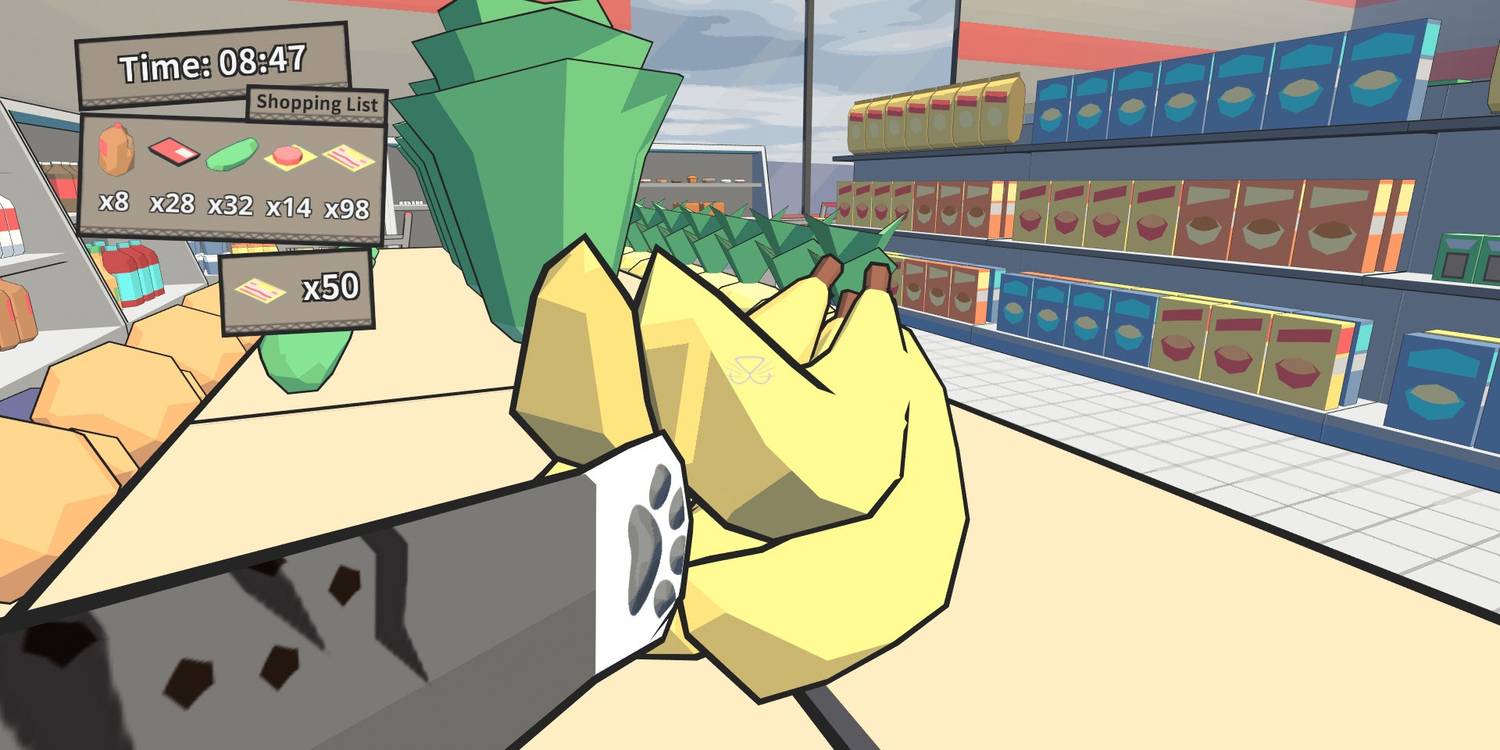 One has to admire a cat's guts and sneaky confidence. They will have fun knowing that it will cost their bosses money, and they won't care who feeds them. They will do this in a cruel way, lightly knocking things off of the mantles of people who love them so that the shards can decorate the floor.
Catastrophic Damage gives players the chance to be just as cruel and self-centered as this. As a cat, players jump from counter to counter and shelf to shelf, grabbing things with their paws and knocking them to the ground. That's all the cat in Tunnel Rush wants to do. The cat could move on to different settings and mess up each one. It might not keep you busy for hours on end. But it's fun, satisfying, and cheap, especially when it's on sale on Steam.
Goat Simulator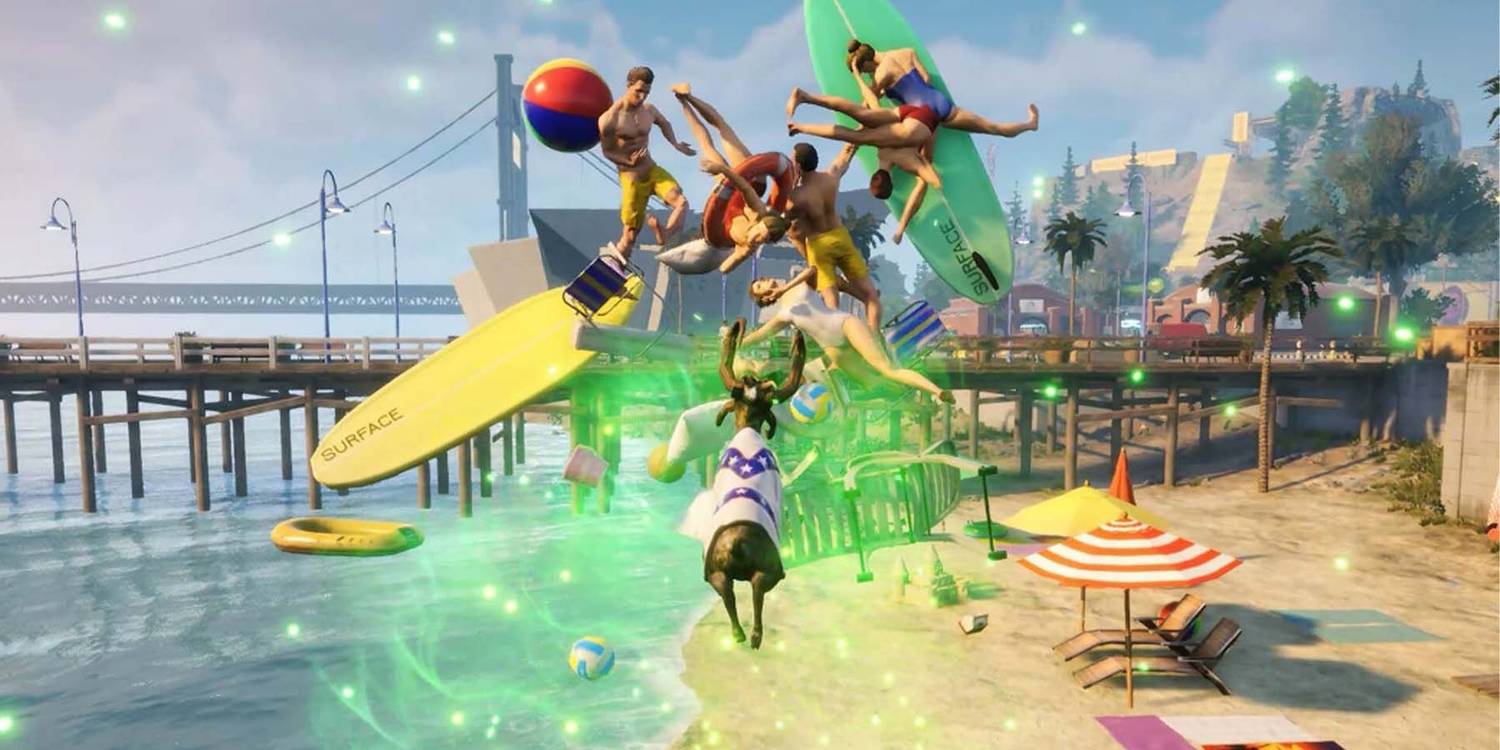 Goat Simulator and Goat Simulator 3, which has no reason to be called that, are like a mix of Tony Hawk games and pure, broken madness. And it's a lot crazier than what Tony Hawk does. Not just because players take on the role of a goat. In these games, you play as a kind of crazy, unbeatable goat and get points for things like bleating or licking hand gliders in the air. A lot of people will also get hit in the head, ruining their parties, dining rooms, or even whole neighborhoods.
Aside from successes like destroying Goathenge and interfering with other human activities or structures. The games are made to make no sense and have few goals. And that's what makes them fun. What a relief it was to get rid of all the long tasks and complicated stories and just fly around as a goat with a jetpack, licking everything in sight and destroying the world.
Carrion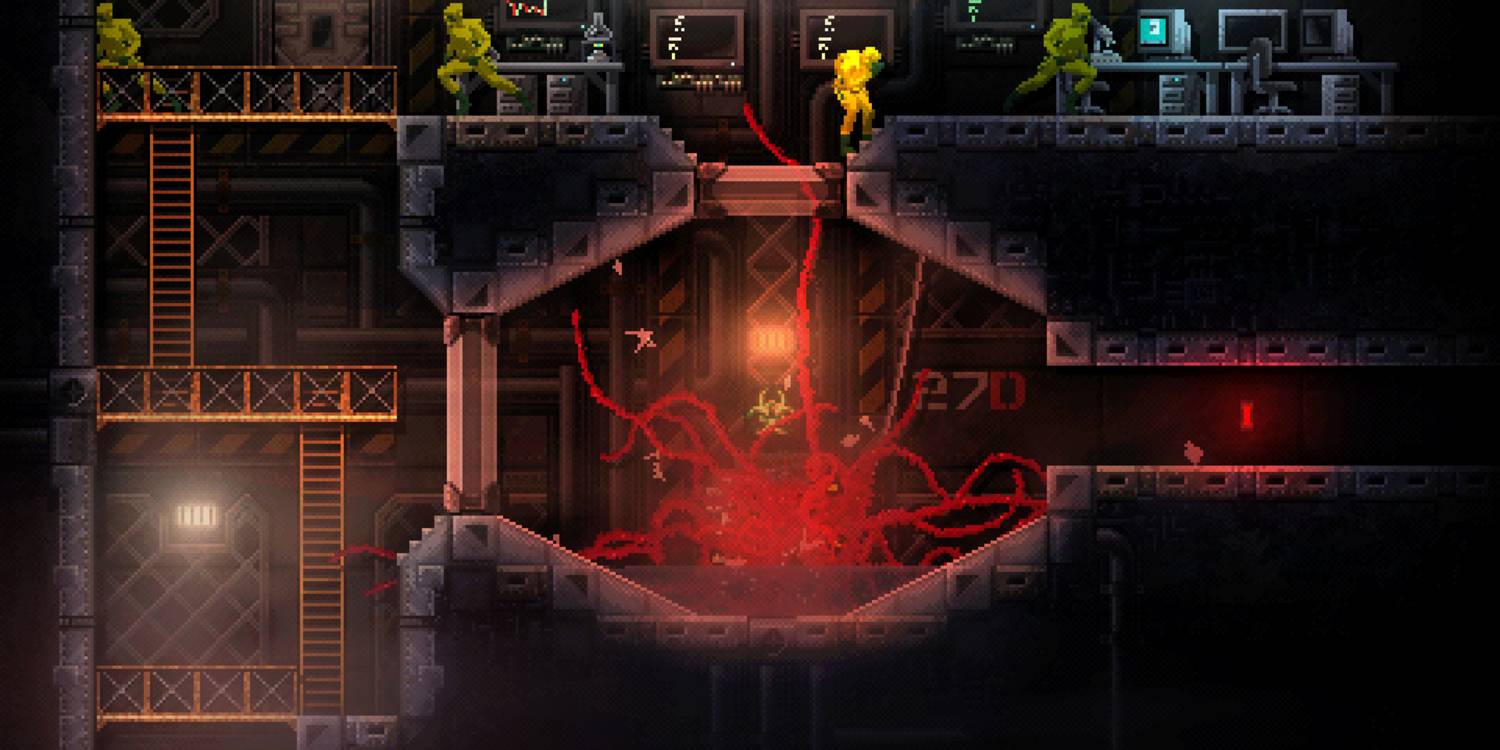 In the reverse horror game Carrion, players can live out their dreams of being a huge red monster that eats scientists and guards, even when they are armed. That's the dream of every player, right? As the Carrion thing slingshots and snakes around the human complex, cutting, gutting. And eating its enemies like a nightmare octopus, it will get bigger and scarier.
The graphics in this side-scrolling platformer aren't very impressive at first glance. But the gameplay and game concepts are very fun and varied. It never gets old to bring a never-ending wave of terror and bloodshed with you as you go about your business. Every time, it's sinfully fun to see how much bloody damage they leave behind. And new puzzles and game features keep it interesting the whole time.