Ranking 11 Hardest Beast Soulsborne Bosses
The boss fights in FromSoftware's Soulsborne games are known for being hard. The next eight animal-like creatures are some of the toughest.
Fans of FromSoftware games often say that all of the company's games belong to the Soulsborne genre. This is a mix of the names of the respected Japanese developer's Dark Souls and Bloodborne series. It is mostly defined by the way the games' worlds and fights are set up.Boss fights are the most exciting part of the game, and they often determine whether or not a player will finish the game.
Many of their games have bosses that look like animals. These bosses are either caged animals or suffering souls who just want to get out. People say that nothing is more dangerous than an animal that feels trapped, and many of the beasts that FromSoftware makes the player fight prove this to be true.
Armor Spider (Demon's Souls)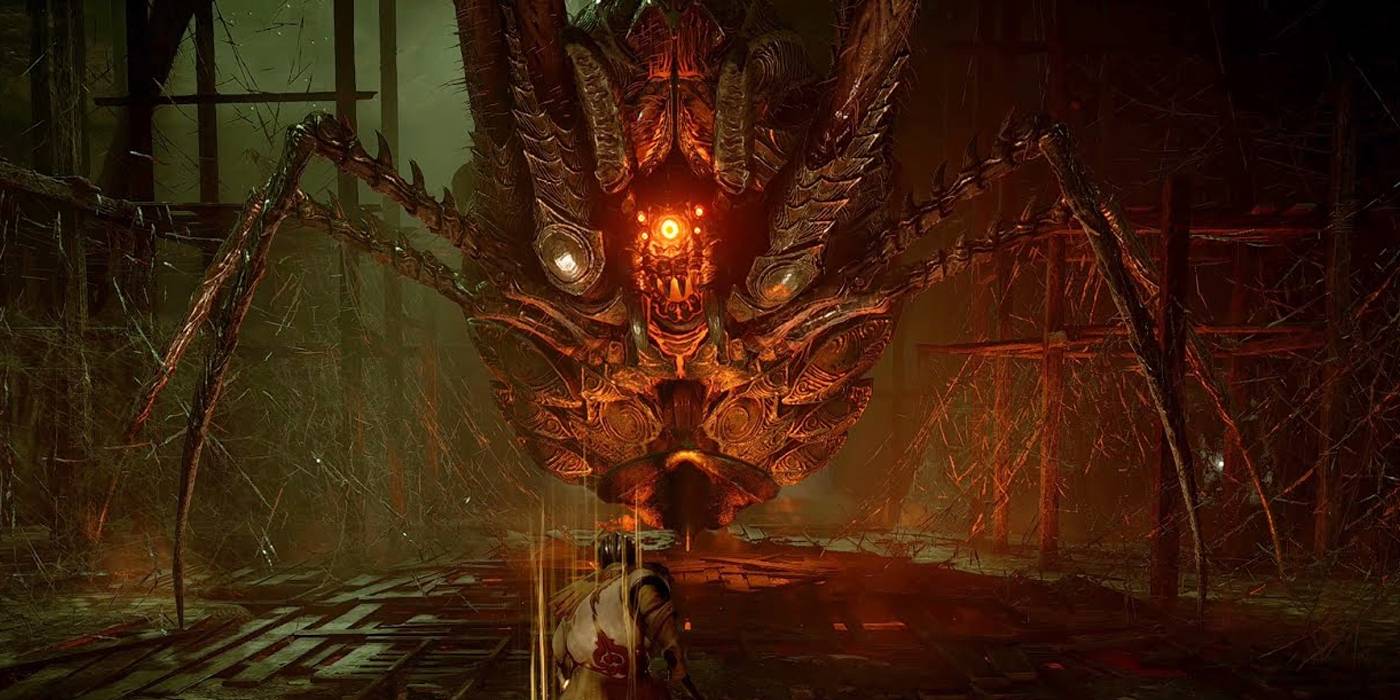 People are afraid of many different things, but spiders are one thing that almost everyone is afraid of. Demon's Souls thought it would be fun to have players fight an eight-legged, iron-clad monster called Armor Spider. Since this fight is in a mine hole, it makes you feel like you're being squeezed in.
Timing and patience are important if you want to get past the big spider's webs and firebombs. Because there isn't much room. Finding a comfortable pace, taking advantage of the openings. And not getting too greedy are the things that can really turn a terrible situation into a dance of death.
Amygdala (Bloodborne)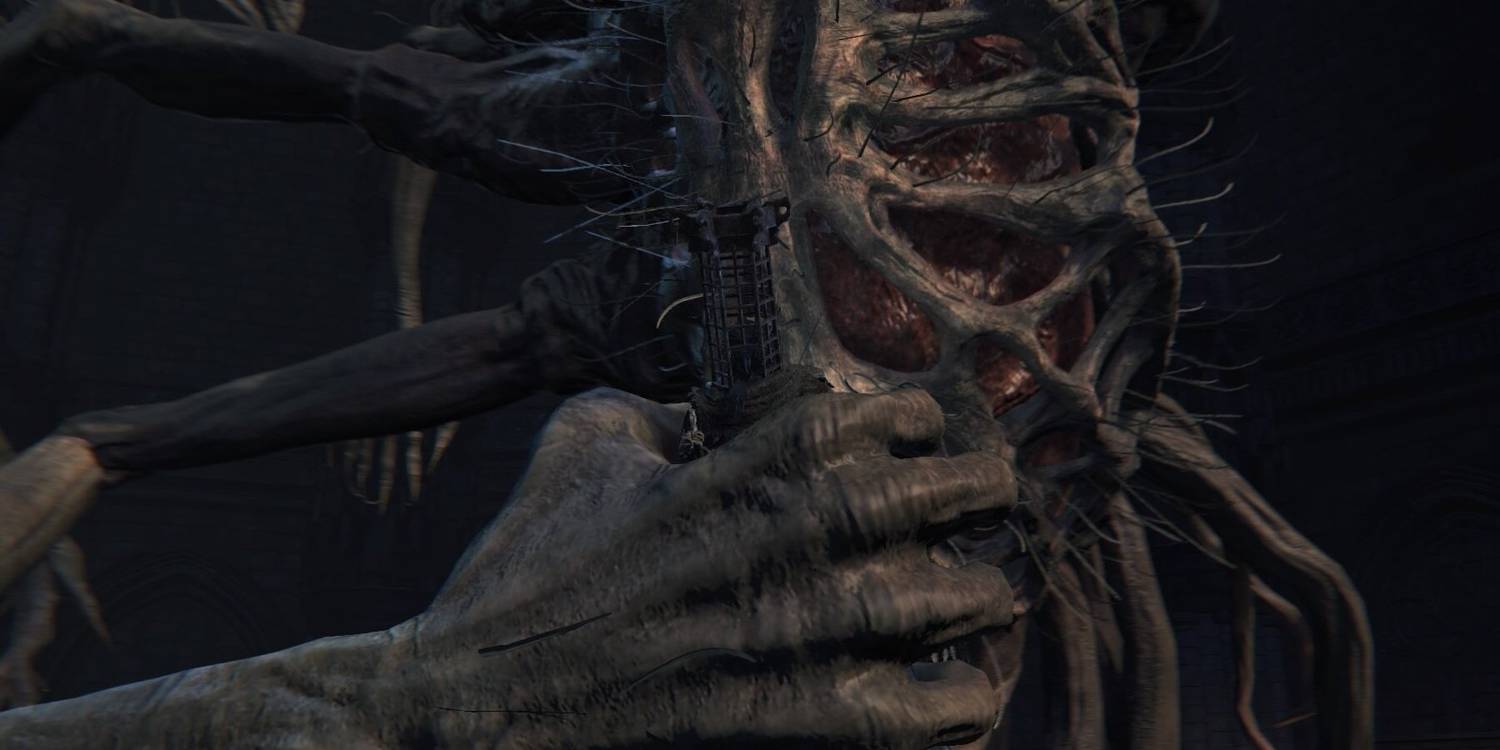 Bloodborne starts out with some gothic horror elements. But as players slowly figure out what's going on in this world, Lovecraftian influences become clear. The Lesser Amygdalas that can be seen hanging out in "safe" places like the Grand Cathedral after beating Rom or getting enough Insight are a great example of how scary this game really is.
If players choose to go into the extra part of the Nightmare Frontier. They will have to fight the boss of that area, an Amygdala, at the end. This boss is hard to hurt because at the start of its second phase. It rips off two of its arms to make its strikes reach farther. That's pretty heavy… and scary, since the Defiled Chalice version of this boss is one of the hardest fights in all of Bloodborne by a long shot.
Lud And Zallen, The King's Pets (Dark Souls 2)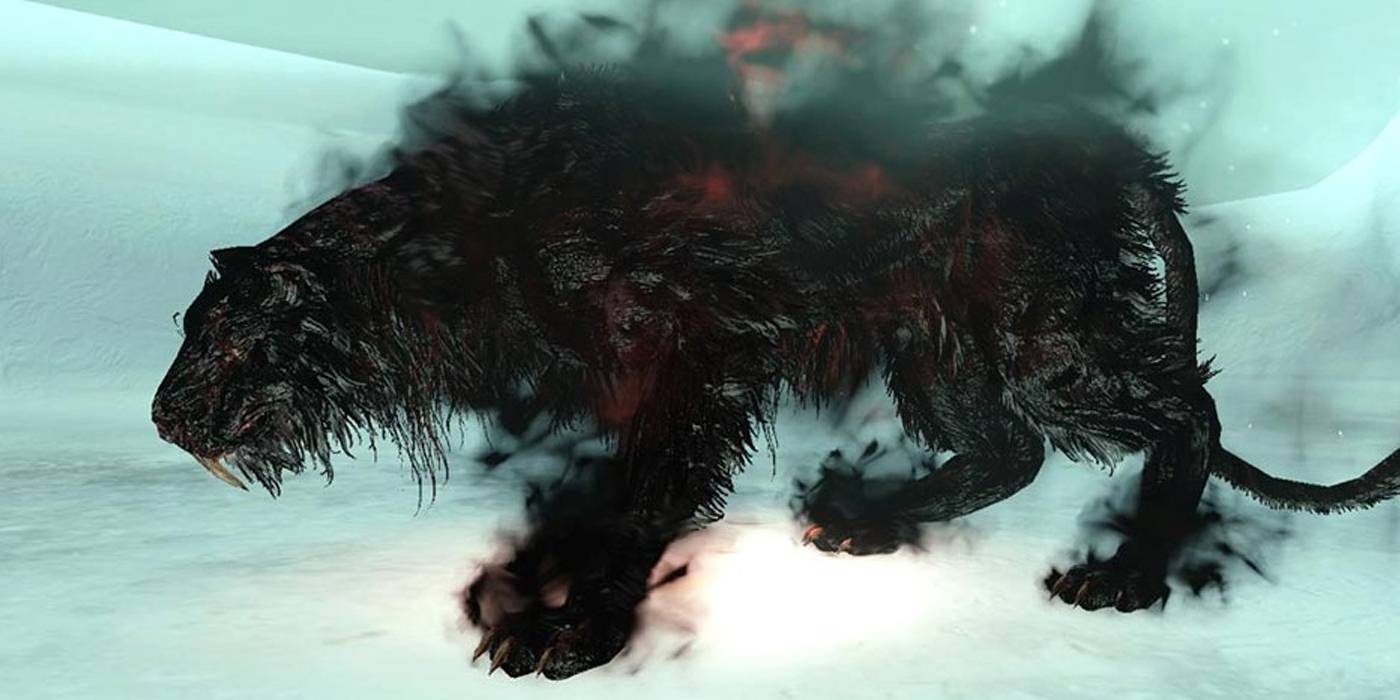 Like the Maneaters of Demon's Souls or the Gargoyles in the first Dark Souls, Lud and Zallen are the two bosses in Dark Souls 2 that are clones of each other. Fighting two giant sabretooth cats is hard enough on its own. But most players complain about how poorly planned and boring the fight is up until the final showdown.
Like most boss fights where you have a disadvantage. It's best to focus on one of the two to get rid of the edge as quickly as possible. For the King's Pets, it's best to rush down Lud and lower their health as much as possible before Zallen comes and changes the whole situation.
Vicar Amelia (Bloodborne)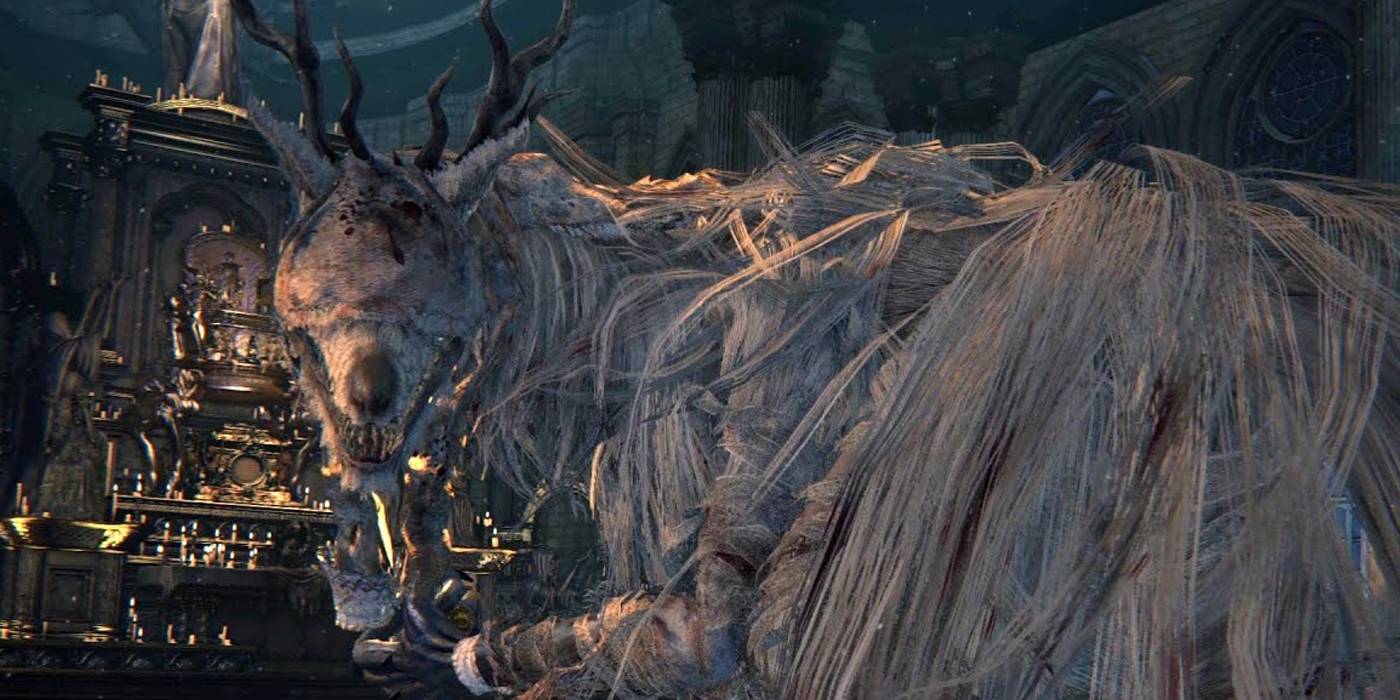 In games like Dark Souls, Elden Ring, and Bloodborne, players rarely regret what they did during a fight. Many of the things they have to do are meant to make them feel like they've done something good. That's hard to do when your boss is Vicar Amelia from Bloodborne.
This giant transformation that looks like a deer doesn't hold back in the small boss area it lives in. And it's not afraid to let the player know when their attacks hurt. With every successful hit, Vicar Amelia's health bar will go down and she'll let out a sickening cry. It's a warning that even though animals can look like mindless nightmare machines, they still feel pain and despair.
Elden Beast (Elden Ring)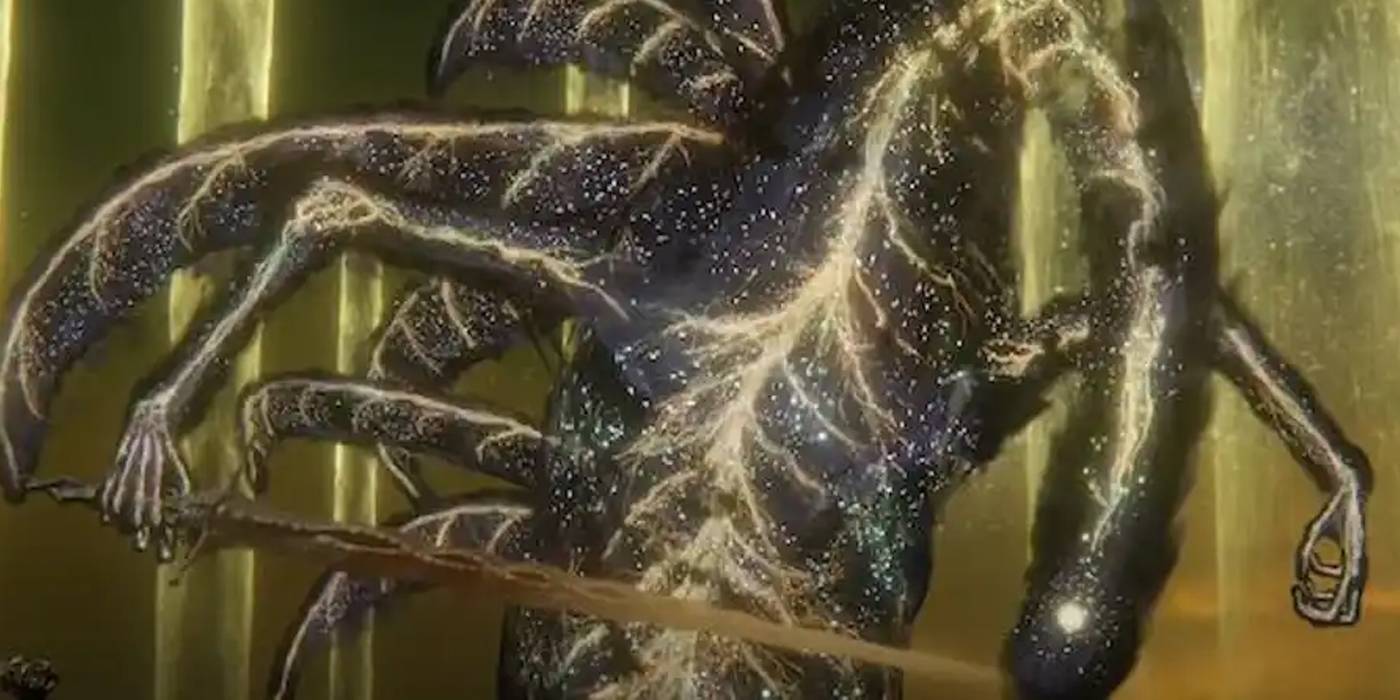 Most of the time, the final boss fight in a FromSoftware game has the most fanfare and works in a very big way. For Elden Ring, that moment is when the player comes across Radagon of the Golden Order in his closed-off ring. Those who beat this god-like man who can control lightning will then have to face the Elden Beast, a semi-transparent reptile creature.
The fight is more frustrating than hard because the boss will run away and use strikes from far away to get the upper hand on the player. If this fight had come before the one with Radagon instead of after it. Elden Ring fans wouldn't have been so hard on it.
Maneaters (Demon's Souls)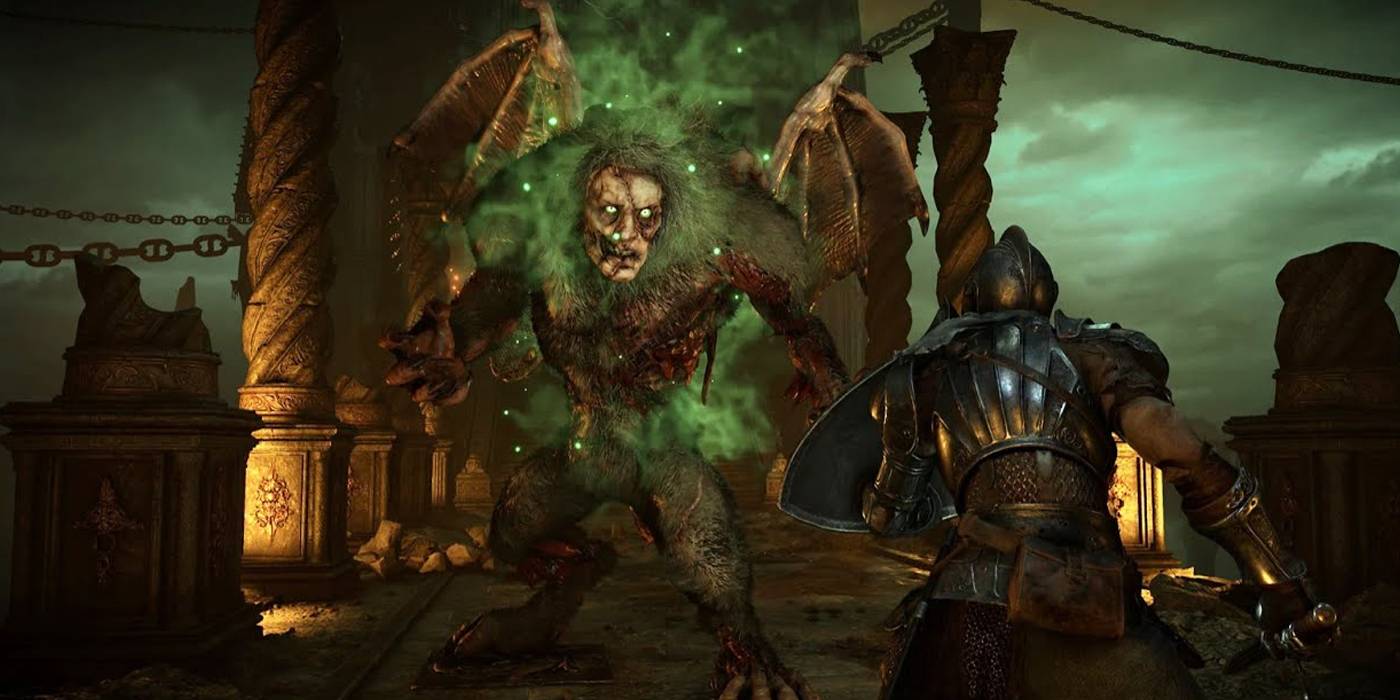 Like a lot of other game makers, FromSoftware tends to use the same design elements or make the same decisions over and over again. One example is when the player fights two of the same boss at the same time. Most fans of Soulsborne games will say that this started with the Gargoyles in the first Dark Soul. But it was the Maneater fight in Demon's Souls that started this terrible joke.
They move all over the place. And it doesn't help that they often fly up and stay there for a while. Plus, the whole fight takes place on a small bridge with no guardrails. So getting knocked off and falling into the abyss is way too likely.
Beast Clergyman (Elden Ring)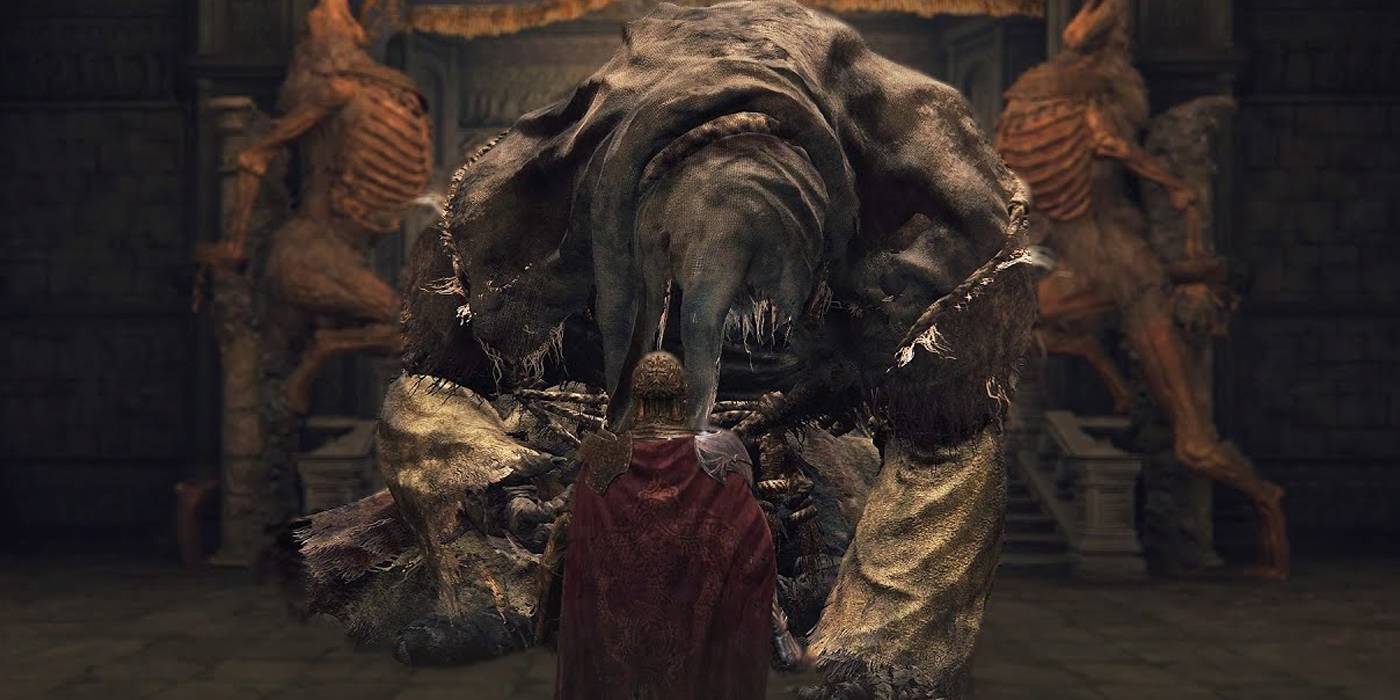 Boss fights in FromSoftware games where a twist or change comes out of nowhere are the ones that players tend to remember long after the credits have rolled. Even though Elden Ring has a lot of exciting fights. When players meet the Beast Clergyman, it feels like the climax of the game.
Those who can get past the Beast Clergyman's vicious and primal aggression will be repaid when they find out that he is really Maliketh, the Black Blade. The second part is still aggressive. But the way it attacks is much smoother and timed to catch the player by surprise.
Guardian Ape (Sekiro: Shadows Die Twice)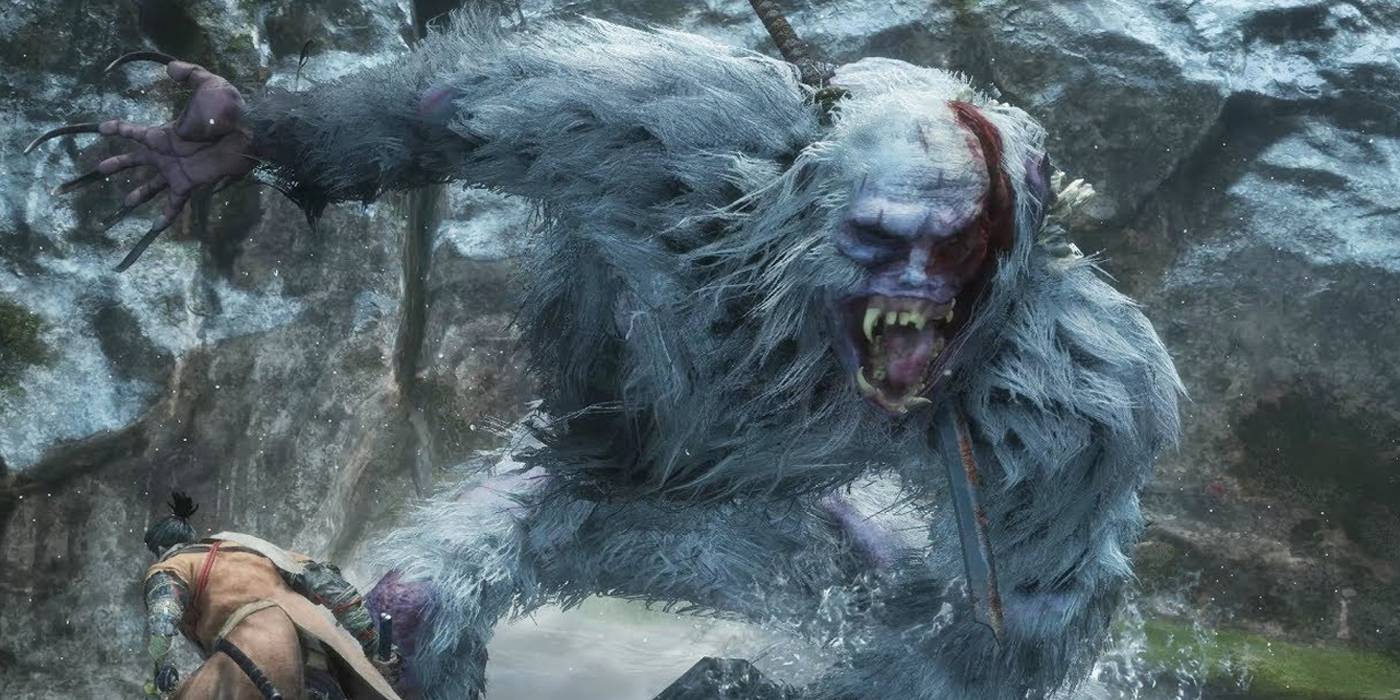 The fight with the Guardian Ape in Sekiro: Shadows Die Twice is one of the most interesting parts of the game. After players kill the ape and start to celebrate, the giant beast comes back to life. And the second part of the fight starts with the giant monkey without its head. This boss fight is one of the hardest in Eggy Car because players don't know when the second part will happen.
FromSoftware is as cruel as it is brilliant, and they thought it would be fun to add an optional fight later in the game where players not only have to fight the Headless Guardian Ape. But also a female ape that pretends to be the original ape's friend.
Darkeater Midir (Dark Souls 3)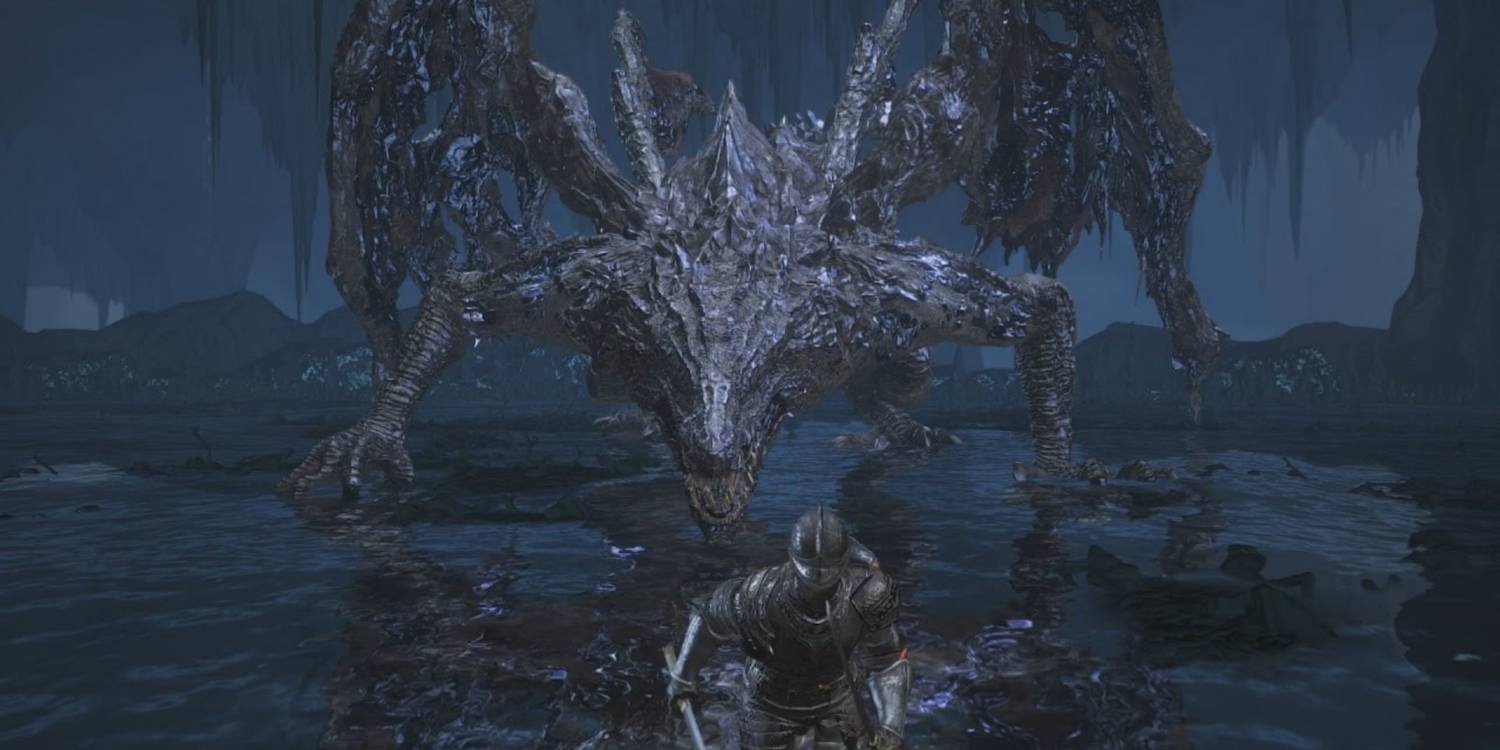 Players were excited to see what Dark Souls 3's DLCs had to offer after The Old Hunters DLC turned out to be one of the best game add-ons ever. Even though Ashes of Ariandel was pretty interesting on its own. It's hard to deny that the boss fights in this extra material were not as intense as what FromSoftware had shown before.
All of this changed when The Ringed City DLC came out. Which gave most players what they wanted: a great piece of Dark Souls 3 DLC. Darkeater Midir is an optional boss in this expansion pack who would hurt and humiliate players over and over again. He is a very scary boss fight that will make players beg for the pain to stop as he keeps stomping and killing many poor Ashen Ones.
Ludwig, The Accursed & Holy Blade (Bloodborne)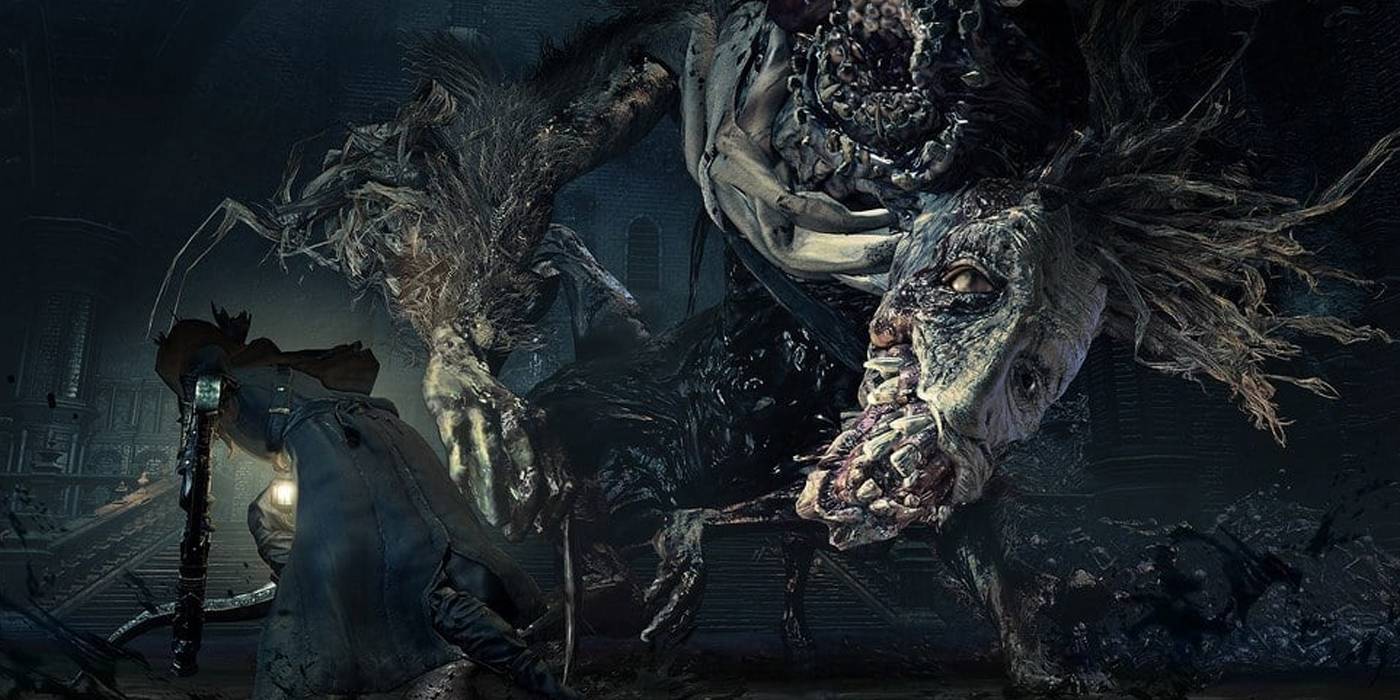 Many people in the Soulsborne community think that Bloodborne is the hardest game that FromSoftware has made on its own. When The Old Hunters DLC came out, which had several bosses that were much harder than anything in the base game, this idea got stronger. Ludwig, the Accursed & Holy Blade is a beast that looks like a misshapen horse and is full of anger and pain.
Ludwig is very dangerous because of how aggressive he is and how powerful his one-shot moves are. As a kind of wild animal, he's a lot to deal with, but just when players start to get a handle on the fight, he pulls out a huge sword and attacks with it, which changes the whole way the fight goes.
Orphan Of Kos (Bloodborne)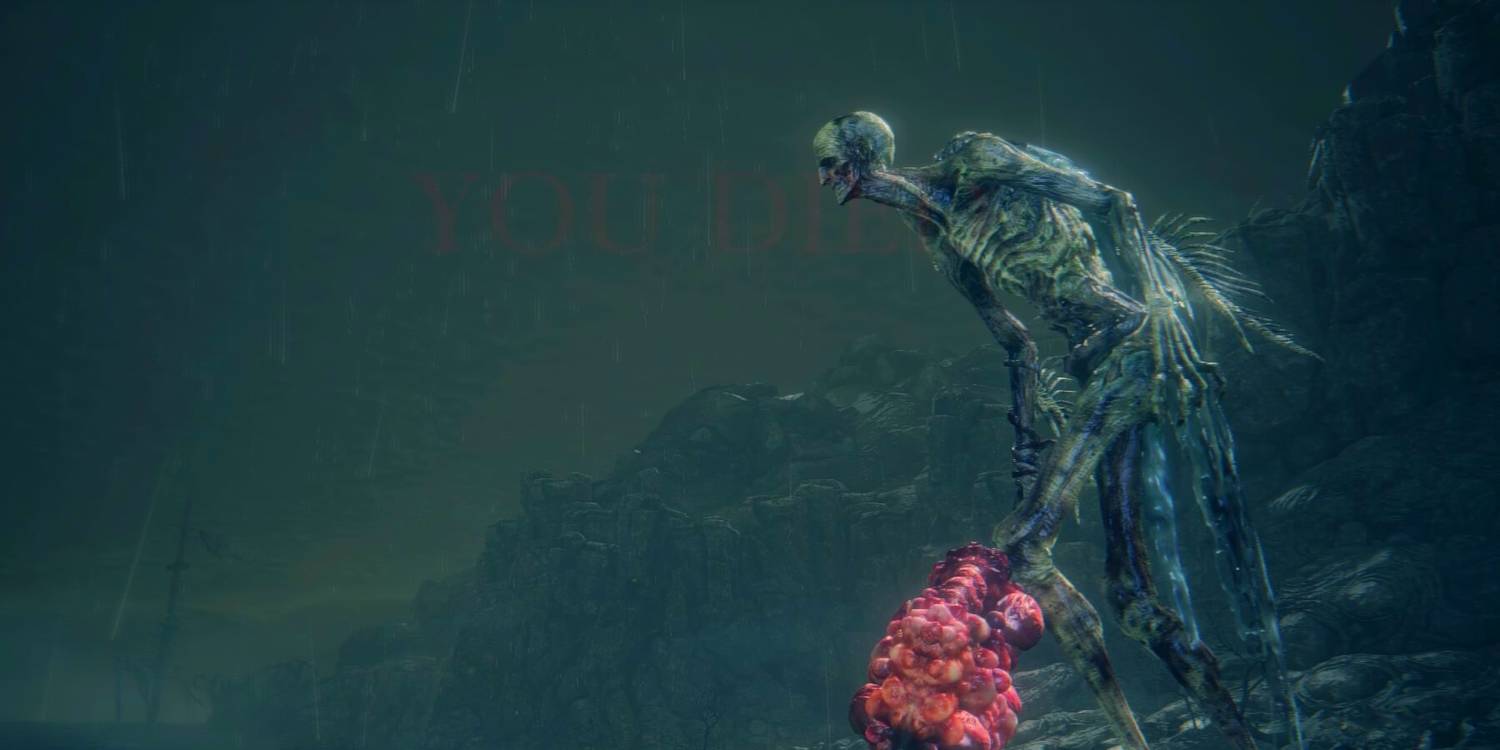 The Orphan of Kos is the last boss fight in The Old Hunters DLC, and boy, is it a tough one. The fight takes place on a beautiful beach where the boss is just looking at the moon and thinking about something very sad. This gives the players a false sense of security until they get close enough to him for him to attack. The fight starts at that point, and the Orphan of Kos shows how silly it is to think he is weak.
It's really hard to deal with the Orphan's fast-paced hits, and getting a chance to heal during this fight is an accomplishment in and of itself. The fact that this boss can be dodged but still kills the player at every step shows how well-designed this fight is, and beating this hellish abomination will be the final proof that the player has mastered Bloodborne in every way.